"A team with only one goal:
to share with you their passion for the French West Indies."
MAREVA SCHWARTZ - Martinique Development Manager

An traveller who sets the course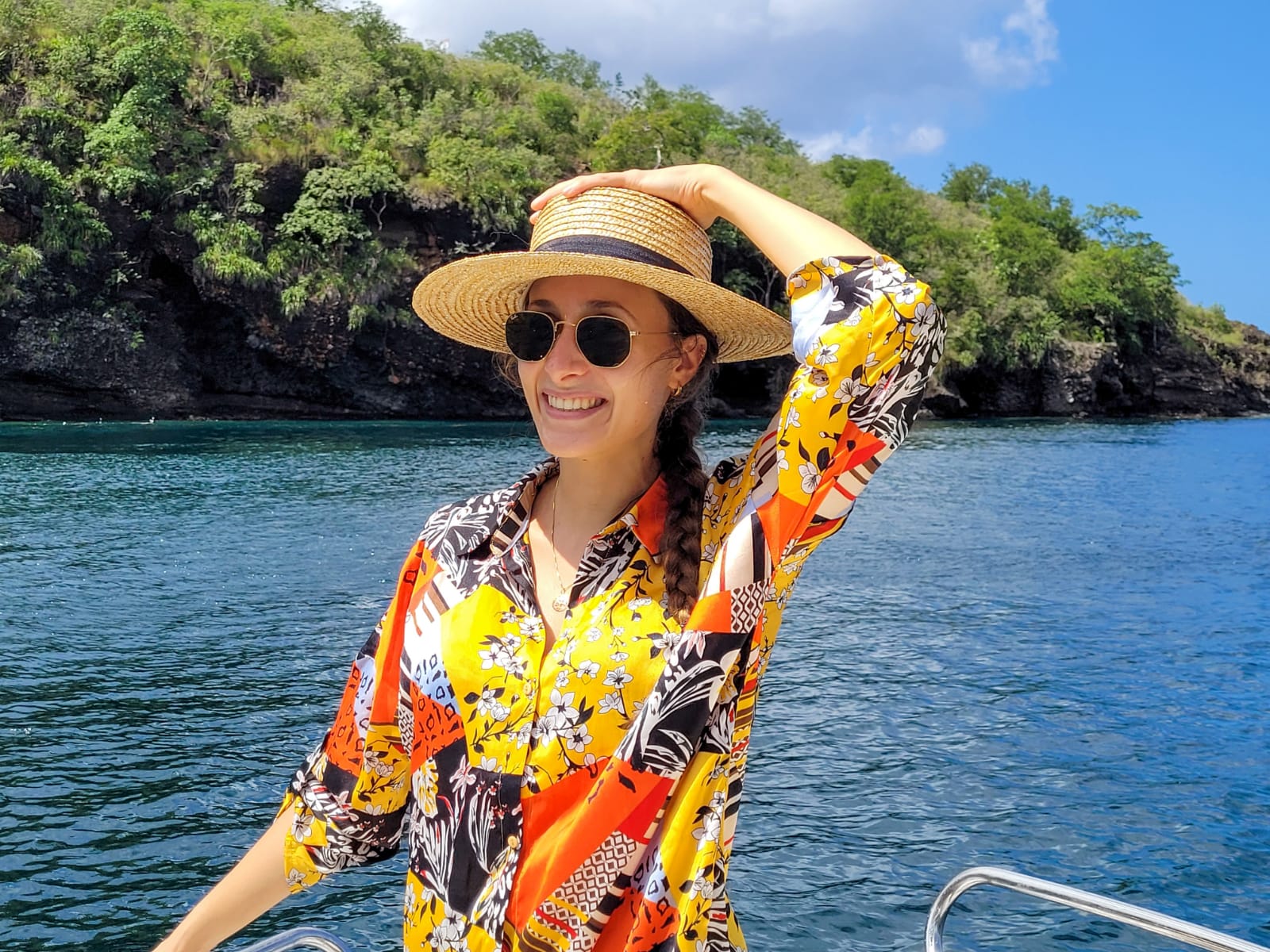 A traveler who lead the way
Mareva means "traveller" in Tahitian, and it seems that this name suits her particularly well, since as soon as she has the opportunity, Mareva likes to go on adventures and take on new challenges.   From Texas to Bangkok, via Tahiti, she has lived, worked, studied and travelled in many countries around the world before settling in Martinique a few years ago. She fell in love with Martinique and it became her adopted island.   Her multilingual profile, her qualifications in international business, marketing and communication as well as her experience in nautical tourism, but also in regular tourism and luxury hotels, did not go unnoticed and that is how she joined the Sun Sea Antilles team!   Convinced by Sun Sea's project, she has made it her mission to help people discover the jewels hidden on her adopted island.
ELOI ARMINJON - Founder

An Ironman at the helm
Originally from Martinique, Eloi is a seasoned entrepreneur. He has a wealth of experience in setting up businesses in various fields, from finance to trade, real estate and fitness. Eloi is an ambitious businessman who is discreet and modest about his various successes. A keen water sportsman, he does not hide his unconditional love for the sea. Still living on his native island, his region's seemingly limitless beauty never ceases to amaze him. And he wishes, through Sun Sea, to share it with the whole world. A fan of outdoor sports, Eloi likes to challenge his perseverance and tenacity through extraordinary sporting challenges. Passionate about endurance, it is no coincidence that he has set out to conquer marathons around the world, from the streets of New York to the sands of the Moroccan desert, from triathlons to the extreme challenge of the Ironman. These various sporting disciplines perfectly illustrate the founder's philosophy of life and mindset:"Do not stop until you have crossed the finish line". A state of mind that enables him to achieve new life goals every day, both sporting and professional.
ALYZÉE JOY MONTANA - Guadelupe Development manager

A creative mind in charge of turning your dreams into reality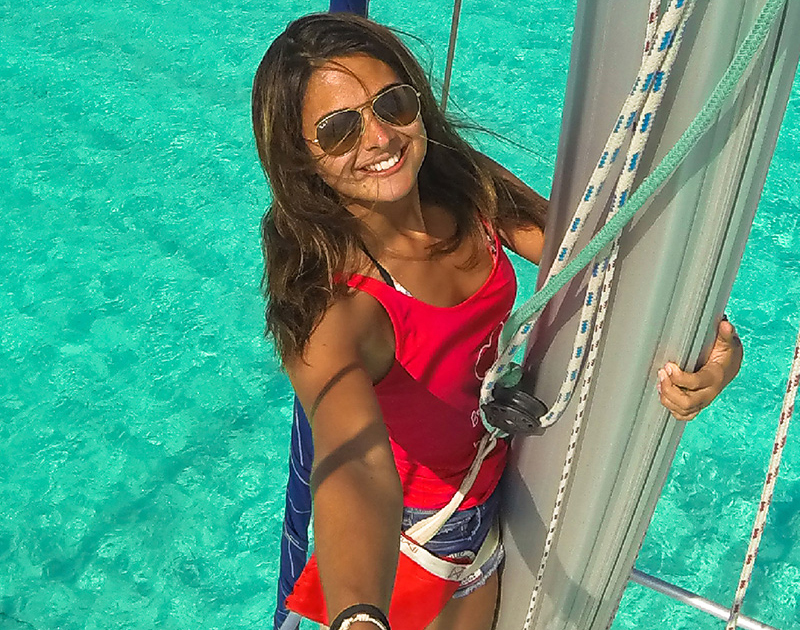 Alyzée, a young adventurer from Guadeloupe, has only one goal in life: to make people dream!
Fond of the words of the famous Napoleon Hill, Alyzée believes in the possibility of making her dreams come true, because "whatever the mind can conceive and believe, it can achieve". She is one of those creative minds who always find a way to bring their vision to life. Enthralled by the idea of making people dream, Alyzée has travelled the world in search of the perfect job that would allow her to live off her passion. And if it did not exist, well, she would just have to create it… Little by little, Alyzée has built up her own atypical career path, managing projects and creating unique content all over the world. Passionate about audiovisual production, she sees her know-how as a way to tell incredible stories, to inspire and make thousands of people dream. Thus, in 2018, showing creativity, audacity and perseverance, Alyzée landed the Best Job in the World. For almost a year and a half, she was sent on missions all around the globe to test sailing cruises. Back on the island of her childhood, Guadeloupe, she now uses her knowledge of the cruise market and her overflowing imagination to the benefit of the development of Sun Sea, this visionary company in search of originality.