"An avant-garde fleet
at the dawn of the pleasure cruise revolution..."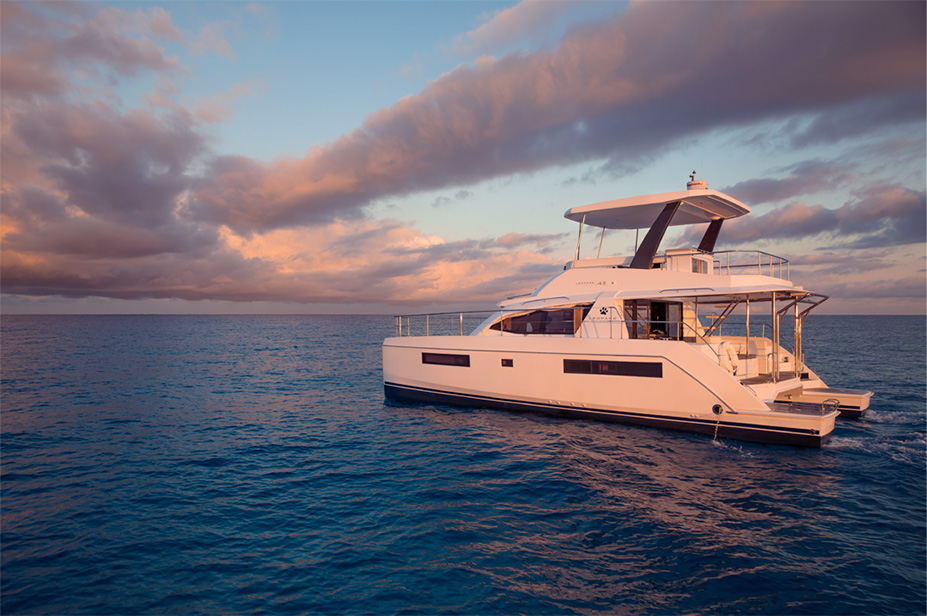 Unique in the Caribbean, Sun Sea gives you access to the prestige of the brand new range of Leopard Powercat motor catamarans.
Starting the fleet with two catamarans with complementary versions, Sun Sea dares to conquer a market that is still untapped.
From the Robertson and Caine shipyard, the 43-foot Leopard power catamarans have nothing to envy their sailing counterparts.
Bold for the French West Indies,
since Sun Sea is the very first to offer
exclusively to charter a fleet of this range.
With a sleek design and an optimized space offering an even greater living space, the Leopard PC catamarans amaze us with their robustness, their performance and their high-end finishes.
Of recognized and certified quality throughout the world, the Leopard 43 PC range embodies the ideal compromise between volume, comfort and performance.
"Divided into four distinct living areas, inner saloon, cockpit,
flybridge and foredeck, the deck layout offers
incredibly comfortable living space."
From Dreamea to Virginea, a single cabin separates them…
Whether you choose Dreamea, the 3-cabin version with a master suite, or Virginea with its 4 cabins, you will find the same design and layout by the talented architects of Simonis Voogd Design.
Each of the two catamarans has air conditioning in the cabins as well as in the saloon and are equipped with a water maker that generates fresh water at will.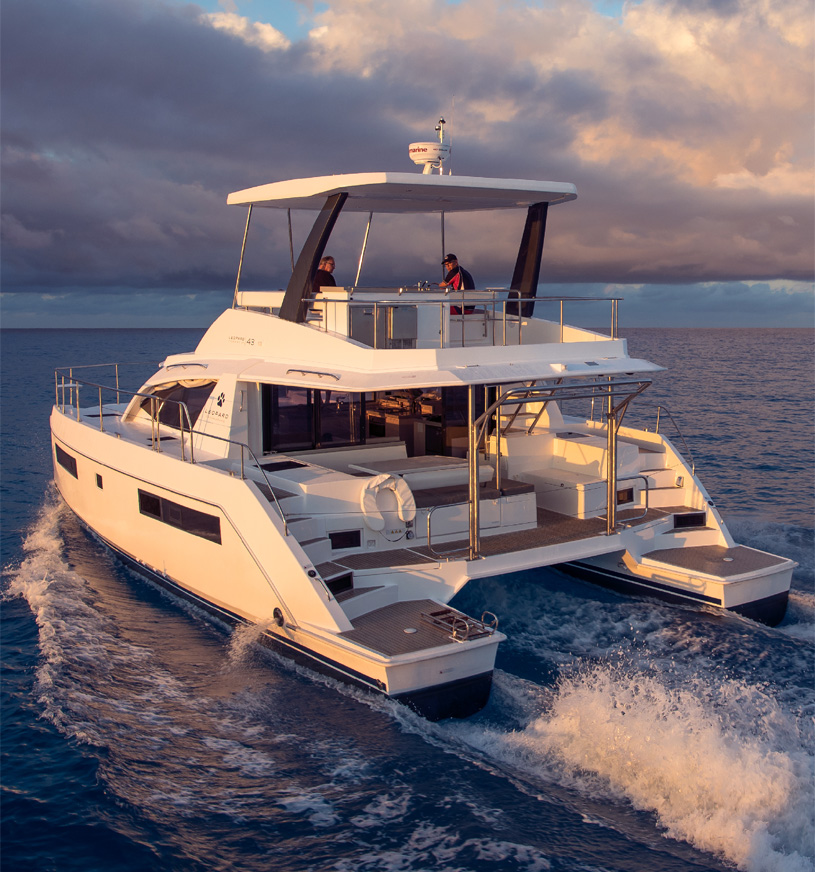 Dreamea, to indulge in a master suite on the water
Virginea , an optimized space
for more passengers